The Team of Akros BioScience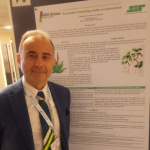 Salvatore Bianco
Clinical Expert, Clinical Development, Scientific communication.
Isabella Andreini
Non-Clinical Expert, Non-Clinical Development.
AKROS BioScience relies on a team of selected collaborators with a degree or PhD in life sciences and strong expertise in the field. AKROS BioScience collaborators have been working with the Society for many years and are trained in AKROS operational methods, all working in English. They are members of scientific societies such as the Italian Society of Pharmacology and the Italian Society of Pharmaceutical Medicine.
AKROS BioScience can rely on a network of top-level experts in various fields of medicine, pharmacology, pathology, quality. AKROS BioScience experts work in the Academy and have experience of working with Competent Authorities.
AKROS BioScience
is organized in two operational areas
Development
is dedicated to regulatory positioning; conformity and approval procedures; preparation of scientific and regulatory documentation; oversight of Non-Clinical and clinical studies; preparation of pathology, toxicology, pharmacology and clinical reports.
Communication
is committed to medical writing for scientific papers;
preparation of posters and presentations;
reports of medical meetings, product monographs;
educational materials;
analysis of stakeholders.